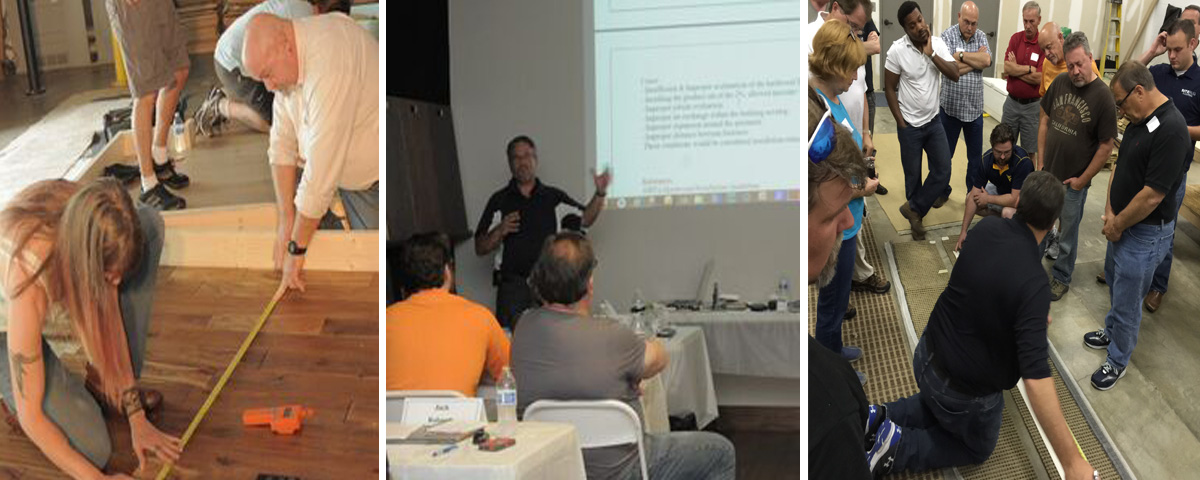 ---
Advanced Hardwood and Ceramic Tile Inspector Certification course
August 15-18, 2019
1856 Corporate Drive, Suite 100
Norcross, GA 30093
Class Fee: $995.00
Exams: $300.00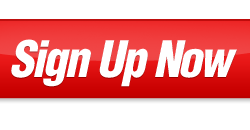 IFCI is the only Flooring Inspection school that teaches inspectors how to inspect. Our step-by-step procedures take the guesswork out of inspecting. This class will give you the necessary information to perform with confidence those tricky Ceramic Tile and Hardwood inspections.
We will cover why gaps come and go and how to determine if the gaps are related to manufacturing, installation, or locally caused.  We cover the causes of splinters and delamination in engineered wood. Wood and Bamboo inspection processes and shrinkage/expansion formulas are simplified enough that everyone leaves this class understanding how to inspect these products for shrinkage, buckling, and cupping.
This is the only ceramic tile certification class for inspectors of its kind.
This class will cover the difference between porcelain and ceramic tiles. How they are made and why they're different. How to interpret manufacturing standards and how to do field measurements on tiles. How to inspect natural stone and what to look for when inspecting. We will cover, membranes, cracking, calculate warpage, and lippage.  We will also demonstrate the coefficient of friction testing, how and why it is used and more…
A Mill rep in attendance for Tile Training said: IFCI course overall was a great experience and very in-depth training in tile products, standards and how to inspect tile and stone. This course is very much needed for tile flooring inspections.
.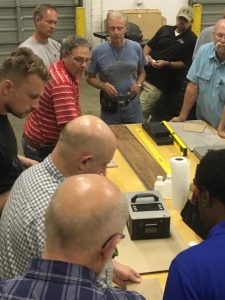 Luxury Vinyl Tile & Plank is one of the fastest growing floor coverings in the flooring industry.
We teach and practice Luxury Vinyl inspections.
---
** WFCA Members may be eligible for a Trade Scholarship up to $500.00**
Link to WFCA Trade Scholarship Application
---
Please scroll down to review full disclaimer:
IMPORTANT: Certification with IFCI requires passing a background check through Trusted Employees.

Class Sizes:
Participation is based on first-come, first-serve with no exceptions. Seats are reserved only for students who paid in full or submitted a deposit at the time of registration.
Training Fees:
50% deposit required.
Balance due one week before class starts.
Student Cancellation:
Deposits are non-refundable but may be applied to future classes.
IFCI Cancellation:
If IFCI must cancel class deposits will be fully refunded.
Please hold up airfare arrangements until the class is confirmed.